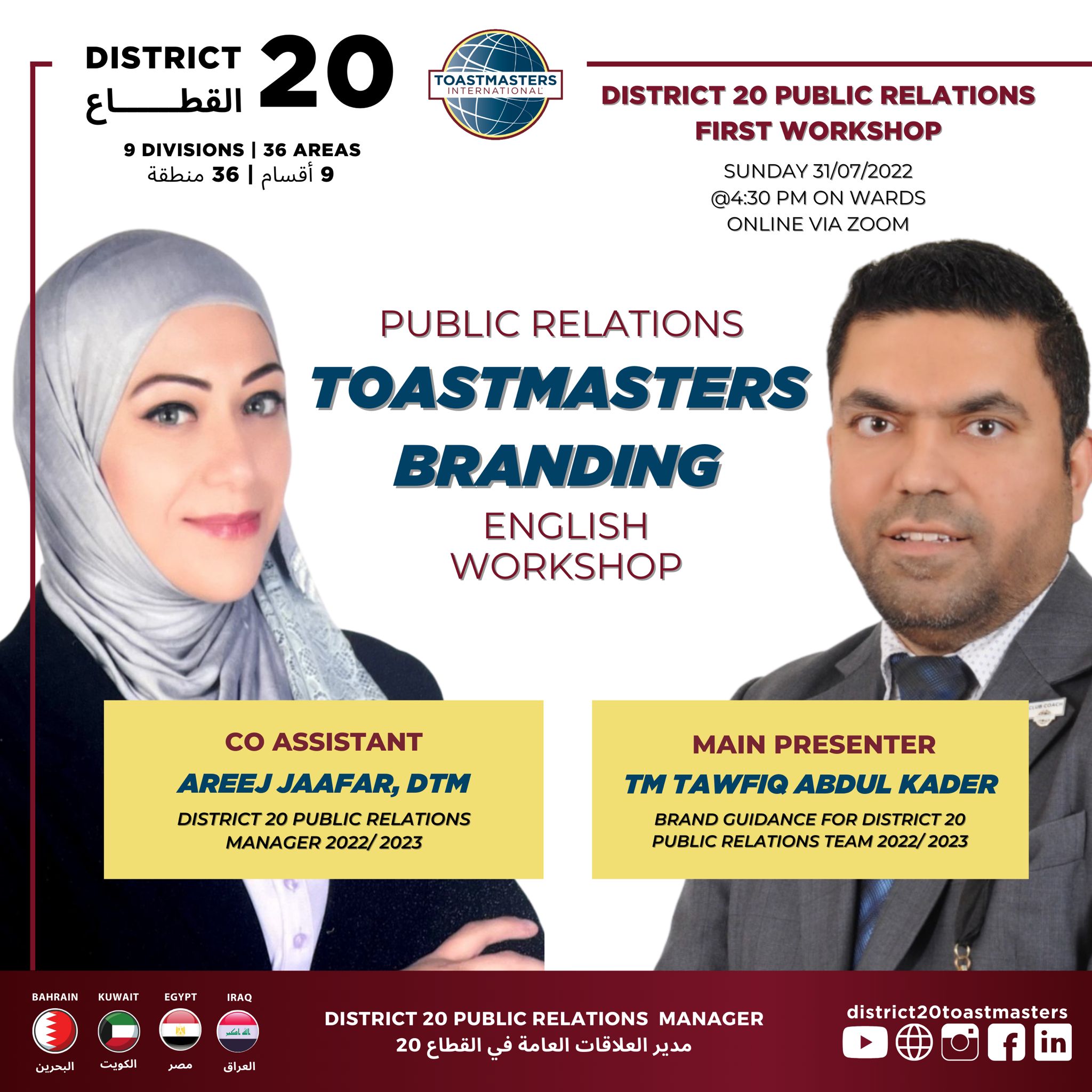 PRM Event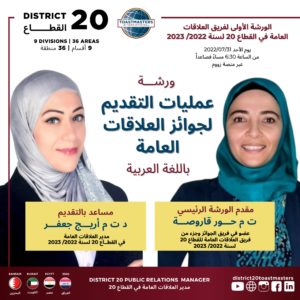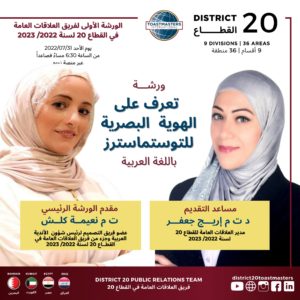 Are you willing to win all PR awards?
Do you want to know how to submit for these awards?
What about Toastmasters Branding? Would you like to know about it?!
Be with us tomorrow Sunday 31/07/2022, Starting from 4:30 pm onwards for the English Session!
and from 6:30 pm onwards for Arabic Session!
Be with us and start submitting for all the awards based on the TMI Branding
هل ان مستعد أن تكسب جوائز العلاقات العامة ؟
هل تود معرفة عملية التقديم للجوائز ؟
وماذا عن العلامة التجارية التوستماسترز ؟؟ هل ترغب بأن تعرف ما هي؟!
كن معنا غدا الاحد الموافق 2022/07/31 من الساعة 4:30 م الورشة باللغة الانجليزية
ومن الساعة 6:30 م الورشة باللغة العربية
كن معنا وابدا بالتقديم لجميع الجوائز متبعا لتعليمات هوية التوستماسترز